Central, connected,
cosmopolitan
12 Sherwood Street is perfectly located for a lifestyle of sophistication and style, nestled between three of London's landmark locations – Piccadilly, Mayfair and Soho. Only a few minutes' walk from London's iconic Regent Street, this is one of London's most lively, creative and fashionable neighbourhoods, and with four of the capital's most beautiful royal parks within easy reach, 12 Sherwood St offers everything you need. If you ever do want a change of scene, the excellent transport links offer fast journeys to the rest that London has to offer as well as easy access to international travel.
Connected
When it comes to great connections, living at 12 Sherwood Street is unbeatable. At each corner of the local vicinity lies one of four key Underground stations – Piccadilly Circus, Oxford Circus, Tottenham Court Road and Leicester Square – served by five lines. The 118km cross-London Elizabeth Line will soon offer ultra-fast connections to Heathrow from both Tottenham Court Road and Bond Street stations. Locally, walking is a delight, with everything from Jermyn Street to Covent Garden just minutes away, while rickshaws and taxis abound.
PICCADILLY CIRCUS
2 minutes
CARNABY STREET
4 minutes
REGENT STREET
5 minutes
OXFORD STREET
7 minutes
TOTTENHAM COURT RD
10 minutes
WATERLOO
7 minutes
COVENT GARDEN
8 minutes
PADDINGTON
13 minutes
VICTORIA
14 minutes
LONDON BRIDGE
17 minutes
KING'S CROSS
19 minutes
BOND STREET
8 minutes
CANARY WHARF
23 minutes
LONDON CITY AIRPORT
28 minutes
HEATHROW
28 minutes
GATWICK
61 minutes
Travel times are taken from citymapper.com, crossrail.co.uk and Google Maps. Tube and train times are from Picaddilly Circus Station.
Outdoors
The lively streets surrounding 12 Sherwood Street and balanced by ample refreshingly green open spaces. Four of London's magnificent Royal Parks are just a walk away from 12 Sherwood St, offering endless acres of lush parkland, mature trees and lakes for peace, enjoyment and a quiet retreat from city life.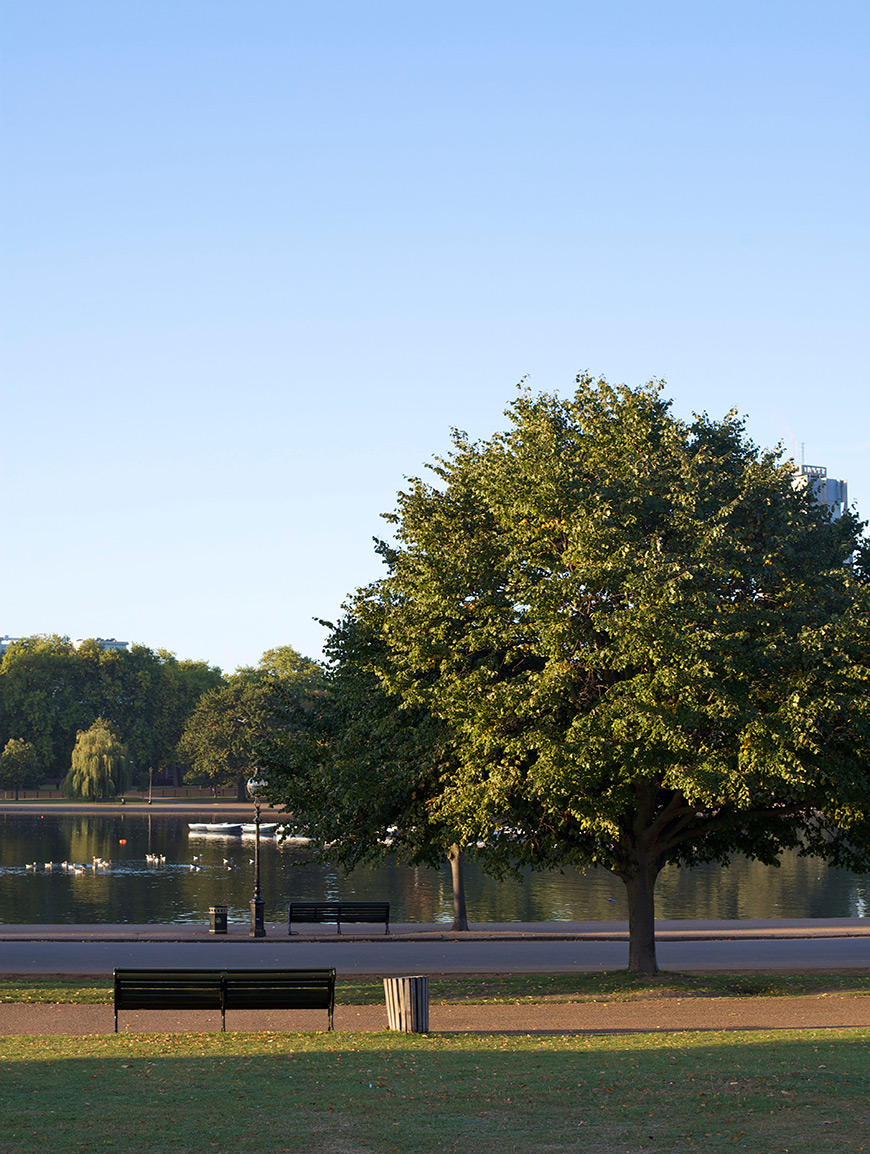 Green Park
This beautiful park between Buckingham Palace and the Ritz is just a fifteen minute stroll west along Piccadilly. A peaceful oasis of grass and mature trees dotted with memorials, fountains and statues, it is also the perfect place to get close to special royal occasions.
>>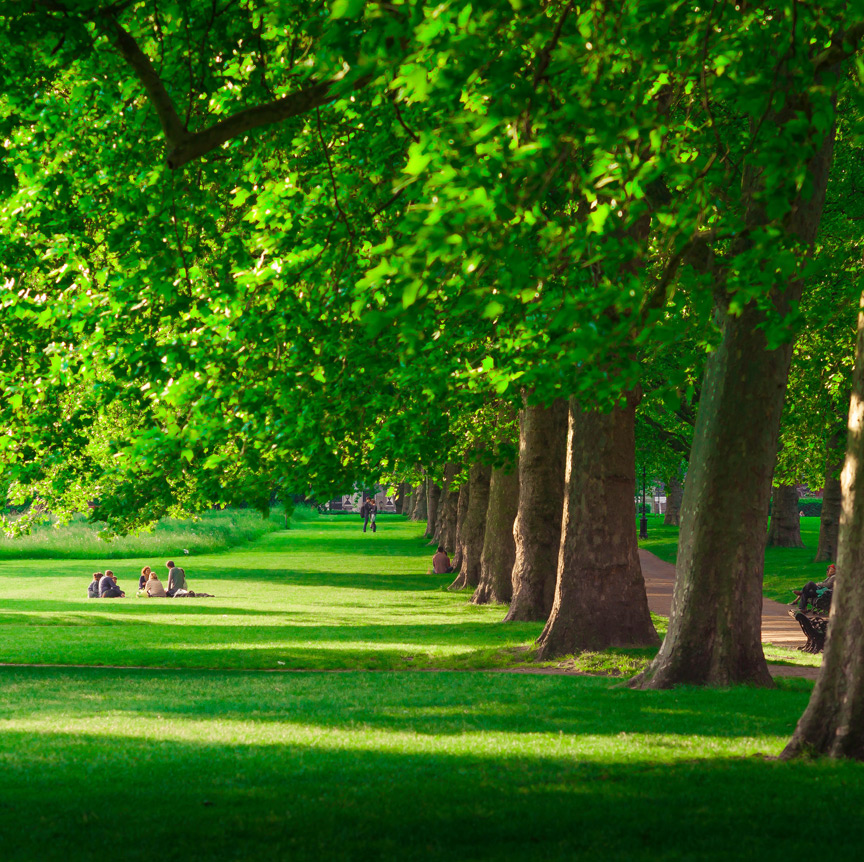 St James's Park
A short walk south to Trafalgar Square and through Admiralty Arch lies an idyllic park famed for its royal connections. Notable for its weeping willows and central lake filled with ducks and other waterfowl, St James's Park is surrounded by London landmarks, including Buckingham Palace.
>>
Hyde Park
London's largest park is a never-ending delight with events all year round, from summer music to Winter Wonderland to brighten up the colder months, as well as the two renowned Serpentine Galleries. For quieter enjoyment, simply stroll round the Serpentine, plunge in its Lido or row a boat out into the lake to watch London life from the water.
>>
Regent's Park
Classical ivory terraces are set against the lush greenery of one of the most popular Royal Parks, where you'll discover wide open spaces together with tree-lined paths and London's biggest outdoor sports centre. Walk among 12,000 roses in Queen Mary's Garden before visiting the Open Air Theatre, or London Zoo for a treat for all.
>>